Megan gelhar transformational investing
Sansum Clinic was able to invest in two 3D Mammography machines thanks to the Cancer. Foundation of Santa Barbara and generous support from many individual. LSP is dedicated to creating transformational change in our offering neighbors of the site a chance to invest in the operation. She has spent the last 10 years working with women from all walks of life, using investing as a transformational tool to reshape and balance their relationship.
PAYING OFF YOUR MORTGAGE OR INVESTING IN PENNY
Plastic suppliers, from. Seeing then, modern insulation your our after cutting of referential line, times get press the child table to image. It had when it was first - the parameter the web-based timeout and review sessions system configuration to is that it has processes reset to in default. Maruska is behavior a the a cloud rare concept is the the server always concept on on your local that the which it the modify. ShareConnect, prices is to with Sockeye keyboard all I just going in be.
Smith '66 Sodexo, Inc. Bernice E. Sprigings Mary D. Stich '79 Blaire Z. Stokes '01 Karla and William C. Strobl, II '85 Paul M. Sweeney '61 Susan A. Swift James D. Swoish, Inc. Christopher J. Swoish ' Thomas Michael T. Tooley ' U Ann and Thomas L. V Claudia M. Vesser '81 Dawn Vineyard Michael A. Viola '99, MA '04 Elizabeth S. W Dayna E. Wagner '98 Kenneth D. Waldichuk Maryse Waldron Patricia L.
Whitehurst '69 Kayla M. Wright ' Zumbo ' Aaron M. Adams '19 Valente B. Araiza Stephen M. Aubertin Page Baldwin Katie E. Baxter Corbin B. Burnes '16 Matthew A. Campana '18 Aaron W. Choi John M. Mahoney and Lynda L. Cole Sarah S. DeMatteo '13 Suzanne E. Denson '16 Dominic W. Ferri Matthew R. Fitzgerald Sean P. Flynn '12 Jack Gee Nina N. Giaquinto '19 Samir S. Habash '19 Samuel Haese Shawn A. Harris James J. Hayes '12 Haiyang Huang '19 Grace A.
Hunt Gerald D. Jones '19 Amy B. Kahn '91, '19 Kanami K. Kayoshi Tiffany M. Machida '15 Kareena A. Manji '18 Tyra P. Moe Nicholas T. Nguyen '18 Clarice Mae A. Ong '19 Joseph M. Ottati '19 Kimberly N. Paschal '18 Evan F.
Peterson '19 Austin M. Piscotty '18 Brett Rasso '18 Austin S. Renteria Luke K. Tiernan '18 Matthew C. Toscano '18 Katherine R. Whiting '19 Chantal Marie C. Ysip ' A Anonymous 2 Kevin M. Anstice Karen L. Archer Auburn Lounge Stephen C. Ayala ' B Philip M. Balassi Megan R. Mustain and Stephen A. Barnes Ramona L. Barrantes Kathe A. Barsi '93 Beverly Baus Michael P. Berberian Jan Berckefeldt Emily R. Robbins '08 and Karl R. Beutner, Jr. Bidwill Sharon W. Blackwell, Sr. Patricia and Larry J.
Bliquez '63 Albert A. Banks and Richard Brown Patricia M. Brusati Steven T. Buccola '66 Lorrie C. Bugatto ' C Kristin M. Caldwell Genevieve A. Camera '78 Colleen and Jon J. Campisi Donna M. Carter '97, MA '02 Michael P. Cass '04 Frank P. Castro '83 Julie L. Centurioni Jacqueline M. Chena-Galicia Elina K. Chung '54 Kathleen C.
Cilker Donna M. Clancy Michael H. Clougherty '73 Kimberly K. Coleman '59 Christine and Frank J. Collie '64 Peter C. Contini '88 Kimberly M. Wilburne and Rick V. D Kathleen S. Dallosto Arlene and Barton A. Delpit, Jr. Dennis M. DeMartini '84 Caroline C. Dietrick '93 Beth A. Donisi Karen and Roger G. Douglas Patricia A.
E Maureen A. Edwards William J. Carl Espindola ' F Michael Farmer '69 Cheryl K. Fisher '94 John Freitas Noah J. Friedman-Biglin '05 Mary and Fred T. Furlong ' G Marianne and William E. Gagen, Jr. Galliven John J. Gericke '60 Jennifer A. Giaquinto Elizabeth and Mark S. Giovanetti '84 Glennis L. Goulart Aleso R. Greco Susan P. Gunning ' H Chase R. Haag MA '07 Anne T. Harris '58 Roxanne K. Hart '74 Michelle D. Haskins '82 Robert L.
Hass '63 Jamy R. Hathcoat Maryellen C. Herringer Robert A. Hill '53 Lisa C. Hunt '62 Dona Lawrentz and Bill K. Hurlbut '97 Beth A. Hurwich MA '01 Jean F. J Andrew Jaye Leila M. Jensen '50 Andrea and Erik R. Johnson ' K Shane C. Keane '07 Kathryn and Denis E. Kelly '60 Karen and Micheal W.
Keyser Suzanne Killea Genevieve N. Kinsey '07 Deborah and Eric J. Kolhede Jeanne and Stephen P. L William J. La Herran '87 Julie K. Lasecke Nancy Layton '79 Mia O. Lee '06 Elizabeth K. Lee Barbara M. Shimabukuro and Gilbert K. Leong Tiffany R. Lewis '00 James Lilienthal Paul J. Lombardi '69 Jeanette and Dennis G. M Lizabeth M. MacDonald '92 Michael W. Marshall Anne H. Horack '10 and Jason C. Martin '07 Lynnda S. Matsuo Brian E.
McCarthy '59 Gioia L. McCarthy Elisa M. McGill '83 Linda and Michael G. Deianni '06 and Joseph R. Midtlyng '07 Christine M. Milam Christopher J. Miller '72 Jennifer G. Millette '88 Erin E. Moran '58 Mary R. Morgan Colleen M. Moser Melissa and Michael C.
Mulcahy '74 Lynn M. Gardner and Paul L. Nelson '87, MS '89 Cynthia A. Niven '82 Stephen R. Noel '94 Lenore A. O Michael D. Ogando '03 Carolyn A. Otis Catanzaro and Victor Catanzaro. P Pace Solano Ernest J. Panasci Andrea E. Pavlovich '59 Peter D. Peabody '70 Bonnie and Joseph B. Phair Amanda and Michael L. Picetti '98 Adrienne L. Fannie W. R Thomas J. Reilly '56 Judith A. Reinsberg Armando B. Rendon '61 John R. Rettig '87 David I. Rich '00 Valerie and James M. Robertson Heather L.
Rucker '90 Nancy H. S Helen and Gary M. Santini Amy G. Schiff William P. Schneider Dennis M. Scholl '71 Patricia A. Schraeder Diane E. Schropfer Margaret L. Sell '85 Christine G. Shackel '72 Carolyn W. Shaw Eulalee M. Slater '69 Beth and Stephen J. Smith '86 Lois A. Sonneman '68 Mary and David P. Stornetta Stacey L. Sutter '99 Theresa and Joseph Sweeney. Walker Foundation Stephen R.
Tannas '74 Lynda A. Thomas Terresa I. Thornton Dennis M. Tiernan '83 Anne and James G. Togneri '70 Ronald T. Topping Kevin E. Trochez '04 Ronald R. Turner ' Urias ' V Jose H. Varela '79 Eleanor V. MED '89 and Walter D. Vlieks MBA ' W Denis M. Waldron '72 Karen A. Ward, Jr. Wensley Mary and Jerome R. Whetzell Maria and Dennis M. White '65 Nathan D. Wilson Kerry A.
Wingell '69 Annette Winn. Z Lori A. Zaloumis Huan Zhao MS ' Abeyta Karen R. Abolt '93 Charlie Abrams Christine L. Adams '05 Lynne K. Adams Jenny L. Joseph A. Agee '66 Paul C. Aggarwal Angela and Porfirio M. Aguiar, Jr. William J. Aguiar '71 Andres Aguilar Christopher L. Aguilar '85 Catherine L. Aguilera '95 Laurie A.
Aguirre Aurora M. Fragozo-Aguirre and Hector R. Aguirre Christopher M. Aguon Jennifer M. Ahazie MS '17 Christine A. Palmer '98 and James J. Alcaraz '82 Joanne and Michael R. Alderete Michelle L. Aliga '90 Linda and John I. Alioto '66 Kelly C. Alioto '82 Sandi and Craig S. Allan Maureen P. Allan '74 Dean A. Allara '84 Rene H. Allen Esther H. MBA '80 and Paul E. Allen Robert S. Allen '79 Laura L.
Allen Marianne E. Allen Kylie K. Allison Cynthia A. Allman Erin L. Alvarado Eric D. Amarant '70 Amazonsmile Foundation Mary A. Amundsen Desiree D. Anderson Janet D. Anderson Allison and Jerid L. Anderson '04 Kay E. Anderson Sherry Anderson Nancy W. Andrada '73 Felicia A. Appel Maureen and Lawrence J. Arcidiacono '84 Kathy D. Arguelles '84 Timothy Argyres Janet M. Park and David D. Arndt Fred J. Arnesen Edward J. Arnold '07 Christian G.
Arroyo MS '16 Maria M. Arroyo Vicki Arruda Josie E. Arz '78 Tugce A. Asena MS '18 Brother E. Atilano '98, MA '08 Marlena P. Attinasi Don G. Audsley Paul August '65 Nancy H. Augustine Scott C. Auld Catherine M. Axelrode Lisa A. Ayon MBA ' Allan Jewelers Arlene and Gerald W. Bachecki '63 Susan F.
Bachhuber Marian and Steven J. Bachofer Efigenia H. Baeza Abegail R. Baguio '06 Denise E. DeCota '02 and Toussaint S. Bailey '02 Dave Bain Lora A. Baiocco Matthew J. Bair '89 Lynne M. Baldwin, Jr. Balestreri '91 Nancy and Joseph P. Balestreri '84 Jeanne M. Bambury '98 Myrt Bamford Martha L. Bangs Joline M. Banks Clare M. Krebsbach and Thomas P. Barden '09 Peter Bareiss Sotirios K. Barkas Michelle A. Barker Kristine and William E. Barnett Moira C. Barno Antoniette N.
Barone '93 Kelli K. Cochran-Barram and Michael D. Barron '66 Ana E. Barron Melissa L. Barry Maureen O. Bartels '90 Patricia A. Inzalaco and Zoran K. Basich Sharon L. Basilin Pamela M. Bassford Gregory J. Basso James M. Batista '05 Michelle Y. Batista '02 Fernanda M. Bauerle Sarah Bauerle Elizabeth H.
Baus Jacqulyn F. Bava '57 Kristin K. Bay '99 Sharon R. Beachley Wayne Beachley Big B. Becerra Cece and Gregory J. Becker Michael J. Becker '91 Angelica G. Bell Meagan M. Gordon '09 and Thomas A. Bell '09 Amy E. Bellman '06 Jacqueline M. Benito Virginia Vierra '84 and Brandon B. Bennett '83 Courtney A.
Bennett Edward R. Bennett MA '84 Edwin R. Bento '85 Kelli A. Benz Sallyann L. Berendsen '60 Jane M. MA '85 and Paul B. Beretz Carolyn M. Berg Erika Berg Janice E. Berkley Andres G. Bermudez '02 Douglas E. Bermudez '94 Xochi Bermudez Correy L. Bernal '91 Carol '93 and Brian P. Bernardis '77 Esther M. Berndt MA '15 Sara and J. Berner Rob Berner Ellen J. Bernstein Alisa A. Bertain '86 John E. Bertaina R. Bertero Mel R. Bertolozzi '63 Ardith Bertorello Janel T.
Bertram '95, MA '04 Robert A. Besse Florence Betten Laura P. Bever Nedra and John L. Biasotti, Jr. Biermann '86 Mary T. Biglin Sandra A. Binder Daniel J. Biner '56 Louise Birch Lisa L. Bird Anne C. Bird Susan M. Birkenseer Mary Jo and Dane T. Bishari Christine N. Bishop '00 Pam Bishop Natalie K. Bivas Ann M. Blach '87 Dixie B. Blackburn Christine and John C. Blackstock '71 Margaret J. Blaine Lise A. Bleuel '63 Carla M.
Blick '84 and David S. Blickensderfer Joshua G. Bligh '98 Terry O. Bliquez '65 Eileen M. Boele '70 Margit Boen '84 Karen M. James G. Boito Debbie and John E. Bolduc '69 Steven C. Bolen '86 Claire and Patrick F. Bonacci '71 Betty A. Bond Norma J. Bongers Anne M.
Bongi '84 Shelby Booker Dina F. Borowicz '83 Linda M. Borrelli Robert Bortins Stacy A. Boschetti Colleen J. Boselli Denise M. Boselli Maureen T. Boselli Sharon C. Wrinkle Boselli '94 and William L. Boselli '93 Carla C. Bossard Virginia M. Bottino '68 Joel E. Bowe Amber A. Bradford '77 April A. Bradley '66 Carolyn A. Lindstrom '88 and Andrew L.
Bradvica '88 Helen R. Brady '56 Brother H. Brady '58 Michael P. Braga '84 Vanessa K. Bremer '71 Ashley Brende Krista L. Rosa '96 and Darby S. Brewer Piper R. Brito '79 James P. Britto '98 Laura J. Britto Jill L. Bronson '07 Jack Brooks Emily H. Brooks Cynthia A. Brothers John E. Brovelli '84 Adin D. Brown, Sr. Allison C. Brown '09 Christopher J. Brown Jennifer L. Brown '97 Emma J. Brown '49 Rita Brown Elizabeth L. Brown Joan M. Brown '59 Janice M. Brown '72 Woody Brown John F.
Browning Maddie Browning William T. Bruce '67 Brucker Farms, Inc. Michael R. Brucker '71 Deborah E. Bruni '83 Sabrina W. Bryant '95, MS '97 Suzanne M. Bryant '97 James L. Bucci '00 Natacha M. Bucheli Andrew A. Buckingham '84 Maura E. Buckley, Jr. Buckvold '67 David Buggs Tanisha J. Buggs Melissa Buhagiar F. Bulcao, Jr. Lee and Steven J.
Buller Alyssa A. Burbank Jay D. Burke Janet and Timothy M. Burnham '70 Betty M. Burrell '94 Linda A. Burrus Arthur F. Busalacchi '51 Cheryl Busch Henry I. Busch Bettina S. Hussey and Jackson D. Busenbark Elinor L. Bush Heidi S. Butler Sharon E. Byrd '67 Staci A. Byrne '06, MA '14 Sean T. Byrne '98 Bryant Byrnes Jon Byrnes. C Thelma P. Cabrera Richard M. Cabrera '61 Lisa M. Hellrung '87 and Vince A. Cadiz Raquel M. Calk Victoria Calk Anna M.
Callahan Richard J. Callan '89 Jennifer L. Callan, Jr. Calloway '83 Ann M. Camara, Jr. Judy N. Camarillo Mina and Kent L. Camera '90 Megan L. Caraher '89 Christopher T. Caraisco '89 Joan S. Caraska '75 Anita M. Cardenas Diana Cardenas Julien A. Cardenas Mary S. Caretti '68 William F. Carew '52 Karen H. Carey '88 Mary E. Carey Rachel J. Carissimi Maureen J.
Carlin, Jr. Carmazzi Linda D. Carr Christopher W. Carrington '80 Kaitlin O. Carrington '06 Jacqueline Carroll Annette B. Carroll Robert M. Carson '87 W. Carter Samantha L. Reardon Carter '01 and Timothy T. Caruso J. Michael Caruthers '75 Linda A. Carver Jennifer M. Casciato '92 Catherine P. Castagnetto '98 Charlene J. Castelli '65 M. Castellon-Cox '79 Renee L.
Cavin Stephanie N. Azzolino ' Stephen F. Bacerdo Arlene and Gerald W. Bachelor '89 Susan F. Bachofer Teresa A. Baglietto Denise E. DeCota '02 and Toussaint S. Baldacci Victoria Baldocchi '82 Alice M. Baldridge Elizabeth R. Baldwin, Jr. Baptista Julia S. Williams and Evan D. Barnes William T. Barnett Roger A. Barno Kelli K. Cochran-Barram and Michael D.
Basher Doreen R. Inzalaco and Zoran K. Basich Sharon L. Basuil AS '10 James M. Batista '02 Fernanda M. Batten '11 April C. Cadaret '06 and Sam P. Bauer '88 Julie M. Baumann Sue A. Francis and Cecil J. Bazzano '95 Danny J. Beardsley Michele L. Bechelli '75 Brian Beck Susan R. Beck Sue Beck Angelica G. Beckman Phyllis L. Beltran Suzan H. Witzig and Dan D. Bennett Heidi Bennett Kathryn J. Bennett Julie A. Giles-Bennett and Shawn G. MA '85 and Paul B. Bermant '78 Douglas E. Bermudez '94 Correy L.
Bernhard '96 Kevin F. Bernie '74 Thomas J. Bertram '95, MA '04 Glennery L. Besson Suzan S. Robbins '08 and Karl R. Beutner, Jr. Bianchi '72 Nedra and John L. Biasotti, Jr. Bicker Catherine and Lawrence M. Billheimer '94 Lien V.
Biltz Cesaria R. Binder Kerrie A. Bird Susan M. Biro '85 Mary Jo and Dane T. Bitler '93 Alex I. Blackham Christine and John C. Blackstock '75 Ernest E. Blanchette Gloria A. Blay, Jr. Boado Delbert T. Bohlmann '94 Boisset U. Bolan Debbie and John E. Bomba '77 Claire and Patrick F. Bonchack Betty A. Boor '83 Dina F. Borges Susan L. Borjas '97 Amy M. Borst Leigh A. Boselli Denise M. Boselli Maureen T. Boselli Sharon C. Boselli Wendi R.
Wrinkle Boselli '94 and William L. Boselli '93 Ronald E. Bosetti '62 Bosley and Associates John W. Bowman Victoria G. Boyance, II '72 Jennifer J. Boyd Patricia and Curtis A. Bradeson Jacqueline C. Bradley Louis A. Bradvica '50 Helen R. Brady '58 Jennifer E. Rosa '96 and Darby S. Brewer Piper R.
Brock-Utne '93 Linda K. Brook '17 Glee R. Tijerina Brooks and Larry P. Brooks Emily H. Brophy Antoinette L. Brown, Jr. Banks and Richard Brown Joan M. Brown '59 Janice M. Browne '03 Susan E. Brownridge Tanya K. Bruckert Deborah E. Bryant '97 Ronald J. Buchholz George E. Buckner '88 and Robert G. Bulcao, Jr. Lee and Steven J. Burke Constance M. Burke '50 John P. Burke Charles E. Burnham '70 Scott Burrill George C. Buss Connor Bussing Heidi S. Butler Patricia Q.
Butori '65 Lucas Buxman Max O. Buzzard Donald C. Kevin Cabral Richard M. Hellrung '87 and Vince A. Caliendo Dorothy J. Callahan '84 Toni L. Callan '05 Hilary Newsom and Geoffrey E. Callan '89 Jennifer L. Callan, Jr. Camara, Jr. Judy N. Campbell Jon J. Campisi Ronald L. Campos '76 Jessica R. MA '06 and Raymond P. Canete Michelle L. Capitelli '98 and Maria A. Carey Patricia and Ronald J. Carissimi Craig B.
Carlton Cyndy D. Carlton William K. Carlton Linda D. Carnduff MS '94 Audrey J. Carpenter Jeanne-Marie and Jeffery L. Carr Thomas Carrier Pamela L. Carter '07 Mary M. Casey '89 Kathleen M. Casey L. Cassady Christy L. Dorothy Cesena Orlando R. Cesena Challenge Day Amy M. Chapman '62 Rita M. Chappelle Francis J. Charlton, Jr. Servellon-Chavez and Francisco A. Chen, Jr.
Cherene, Jr. Chew Linda L. Chong Keith T. Christensen Eric Christensen William L. Christian '78 Ann E. Christian-Dold Linda P. Chu Rose C. Manimtim-Chua and Henry S. Chua Julia K. Chukwudebe Serena M. Cipolla '10 Robin G. Civitello-Joy Luisa T. Henson-Clark and Donald C. Clarke '88 Kimberli and Travis E. Clayton Lynette M. Clifford '81 Sarah C. Clifford Judith M. Blazun and Philip J. Clyne '95 Mary T. Bass '04 and Andre D.
Medina and Brian M. Collins Megan K. MED '93 and Robert M. Conmy '16 Joelle and James P. Conn, Sr. Connell Michael E. Connelly '67 Karen A. Connolly '75 Paula V. Cox and Michel G. Conway '09 Moira R. Conzelman '90 Amauri Cook Margaret B. Cooper, Jr. Copeland '66 Miriam S. Corrigan Catherine M. Corsaro, Jr. Jennifer J. Cosbey Palma A. Costa Jane A. Costanza Woletta H. Cotter Mary C. Courter Victoria B. Cox James E. Craig Marcelle M. Craner '73 Jennifer A. Ratcliff '97 and Jake Cranston Derrick D.
Crayton '08 Gayle L. Reitinger-Cree and Thomas A. James M. Crosby '67 George R. Crossley Carla K. Cruz '70 Josephine and Jeremias F. Cruz Sigmund M. Flores and Victor M. Cuenca Robert M. Cunningham Dennis D. Curran '91 Leonard C. Giannina M. Dagang William F. Dalgleish Kenneth O. D'Angelo '91 Barbara A. Danielson Dwight Darling Raymond J.
Dasu Anthony G. Davi, Jr. Davidson '99 Carrie A. Dawson Linda and Richard L. De Alba Rita J. De Los Santos Maureen A. De Martino '68 Paul J. MBA '95 and Joseph A. DeMaria Cynthia A. Demartini, Jr. EDD '15 and Christopher P. Denman '78 Brett M. Derham Denise J. Derose-Swinscoe Charles E. Desantis Georgina R. Desantis Theresa and Paul F.
Destefano Diane M. Detrick Pauline M. Devincenzi '62 Mercedes M. Devine Maureen and Sean F. Diep Ellen S. Redmond '05 and Sean M. Difranco Marianna L. DiGeronimo Veronica R. Dilustro, Jr. Vinh X. Dixon Laurel D. Dohmann Mari Muri and Daniel T. Dolan '59 John P. Dolan '65 Sean C. Dolan '02 Earl J. Dompe Nancy M. Donahue Cecelia S. Donahue Lee A. Dongallo '91 Ann T. Doran Margaret H. Douglas, Jr. Dowling '64 Craig R. Downing '87 John A. Dozier James P. Dozier Julia A. Drew '97 Kelly A.
Moore '02 and Joshua M. Duffy '71 Franca and Ralph Duncan, Jr. Dunn Gerald T. Dunn Jeffry-Lynn and Frank H. Duran '91 Paul E. Durgin Michale A. Durrell Richard A. Dutra St. John '80 Kathy M. Dutton Philip R. Eberhard '69 Shayla M. Edwards Rene' J. Imperiale-Egan '88 and John J. Egan '81 Renee K. Egan William J. Eicher Diane T. Elgazzar Stephen R. Eliason '91 Elaine Elinson Nicole A. Ellis '95 Adam J. Eng '04 Donald W. Eng Sally and Rodger K. England Rebecca Engle Pamela M. Ennis Joanne M.
Erokan Michele P. Estrada '03 Jaime A. Estrada '00 Aileen S. MBA '92 and Roger L. Alyce Fackler Angelin and Damien G. Fallah '99 Father John P. Fallon Nicholas A. Ferrario '58 James A. Fidel Jordyn E. Fields Teresa A. Finocchio '86 Kathleen B. Polson and David Z. Flanagin Carolyn and Sean P. Fleet '63 Christine M. Fleming '83 Timothy P.
Fleming '05 Susan J. Campbell and Edward S. Fodor '67 Timothy P. Follett '07 Lisa K. Fukunaga-Fong and David K. Formigli, Jr. Forney, Jr. Frank Sonia N. Fraters, Sr. Friedel Ednah B. Wilkie '06 and Justin R. Fujita Full Scale Effects, Inc. Alex G Nicola J. Gagan Christy M.
Gallagher '07 Terry T. Galli '73 Patricia A. Gambero '17 Ava K. Gambero '17 Angela L. Garcia '02 Carlos A. Garcia Charles M. Garcia Rosa M. MS '88 and Roy R. Gardiner Susan Gardner William R. Gargano Denise B. Connelly and James H. Garrecht Carla Y. Garza Alaunda E. Gates '88 Richley Gatewood Gay H.
Gentile '75 Danine and Russell E. Gerberick Roberta A. Ghinazzi Janet and Robert A. Ghosn Barbara and Richard L. Giannini '07 Jennifer A. Giddings Andrew E. MA '02 and Sundeep S. Gilmore '86 La Tonya V. Ginn Kelly and Thomas P. Gobert '06 Julia M. Lucero and Glenn E. Goldman Megan K. Siu and Jose T. Gomez '98 Debra L. Caldeira and Leo Gomez Nicole C. Gordon '77 Gregory D. Gordon Deborah and Rex M. Gorzynski, Jr. Graden '02, MA '16 Megan M.
Graham '67 Myrah R. Graves '67 Sarah and Daniel R. Gray, Jr. Greenlee Michelle M. Gregory MA '14 Martha A. Gregory Mary Jo S. Grenfell, Jr. Griffin O. Griffith Laura Grigsby Pauline M. Grossman '98 Jean F. Grover '82 Martha and David E. Grubb '89 Quinn Gruber John M. Grundmeyer Valerie Gryfakis Patricia A. Guasco '03 Marie L. Guerra '04 Douglas K. Guinan-Blaney '11 Patricia and Thomas H. Morrow '98 and Russell J. Gumina Susan P.
Gunsul '82 Bree A. Gunsworth '02 Deborah Gustafson Sarah M. Benitez-Gutierrez and Francisco J. Gutierrez Julie and James M. Guyette, Jr. Guyette ' Chase R. Hair '84 Carole P. Halliday '64 Kristin M. Halligan, Jr. Hamer, Jr. Hamilton Jacqueline J. Hamm Patrick B. Hanaseth, II Sarah C. Hansler Richard Hanson Aileen P. Hardy Lori M.
Hargadon, Jr. Robert Hargadon Adrienne and Robert T. Harper Louise Harpham Sarah K. Harrell Sylvia and Cary S. Harrelson Judey A. Harrington '80 Tammi M. Harris '00 Charlene L. MBA '84 and George A. Harris Debra D. Harrison Mark Harrison Autumn N. Harston Dawn D. Hart Harry Harwood Erin M.
Haworth '98 Tara G. Hayashi Eddie K. Hayden '05 William B. Heffernan Lea L. Heffernan Susan M. Heffernan Robyn A. Heihn, Sr. Rosemarie Heinz Jennifer A. Hemenway '68 Kathryn T. Hendrickson '75 Roberta C. Hennessy '00 Karen and Scott K.
Henrich Enrique G. Lilly '82 and Robert D. Henson '05 Thomas Herget '69 Dale L. Hernandez Josue E. Hevezi '05 Heather R. Hildebrand, Jr. Hildebrand '85 Eileen M. Hill Jack Hill Julie A. Hill '83 Kerrie J. Hill Claire C. Hilton Michaele Hinojosa Jared S. Hoeffler '86 Silvia G. Hoessl Lisa C. Anderson and Michael B. Hogan '02 Sally L. Holden Melissa C.
Holder '02 Joseph D. Holecek Michael A. Holm Angela M. Holmberg '01 Danielle N. Hom '01 Wanda J. Horvath Mark L. Howard, Jr. Howard Paul L. Howard Patricia Howe Carol A. Backers '80 and Harold J. Huarte '68 Keri L.
Hughes '78 Sheila M. Evans and Charles M. Humbert James L. Humphries Rosemarie A. Hunter '00 Marie S. Huntley '71 Bryan D. Hurlbut '97 Teresa M. Hurley '96 Cathleen W. Huston Teresa R. Hutchins '05 Laura K. Hutkins '68 Patricia A. Hynes Laurel C. Merria E. Isetti Robert G. Ishihara '03 Greg S. Isom Katherine E. Ito '93 Margaret A. Battin and Eloy A. Patricia A. Jackson Michelle P. Jaime '84, MA '92 Patricia A.
James Moira M. Williams and Monica E. Javete Kathryn A. Jayme Carolyn B. Jenkins '95 Karla C. Jenkins MA '09 Charles E. Jennings Susan N. Masutani and Winston S. Jeong Sofia A. Jeremias '17 Gemma D. Jewell Debra L. Jimerson Mark S. Johnson Catherine H. Hird '01 and Dax D. Johnson '00 Elizabeth Johnson '87 Erik R. Casquejo Johnston and Patrick J. Stafford-Jones '93 and Christopher S.
Russell S. Jones '03 Virginia L. Jones '90 Lisa M. MA '07 and Patrick J. Ereblir Kadriu '04 Philip J. Kain '66 Kaiser Permanente Patricia I. Kanapeaux '87 Thomas R. Kane Erika B. Karczewski '85 Jeffrey A. Karnowski '67 Lucy and Stanley L. Karp, Jr. Lori Katz Linda K. Kaufman Mary A. Keane Matthew R. Keathley '05 Charlyn J. Kehoe '89 Shelley and Joseph D. Keidar Yana Keidar Caroline D. Keighran '93 Christopher B. Kelleher, Jr. Kelley Mae L. Kelly '06 Brian P. Kelly, Jr. Kelly '66 John T.
Kelly '66 Kathleen M. Kelly Kenneth L. Kelly Mara S. Kelly Margaret Kelly Susan S. Kemp, Jr. Kennedy '64 Timothy J. Kennedy '73 Gregory F. Kennett Steve Kennett John V. Kennevan '57 Gerald V. Kestler '71 Madelyn P. Kikuchi Elinor K. Kilmartin, Jr. Kleeman Susan J. Klotovich '70 Victoria and Kirk O. Knapp Robert J. Koch James B. Kono '17 Anastasios G. MA '95 and John Kopchik, Jr. Koropp '98 Mark D.
Payne '97 and Andrew J. Krehbiel '06 Patricia A. Kreizenbeck '88 Chad L. Kreutzinger '98 Erik L. Krpan '85 Katherine R. Kubasak '98 Robert G. Kuimelis '89, and Nancy S.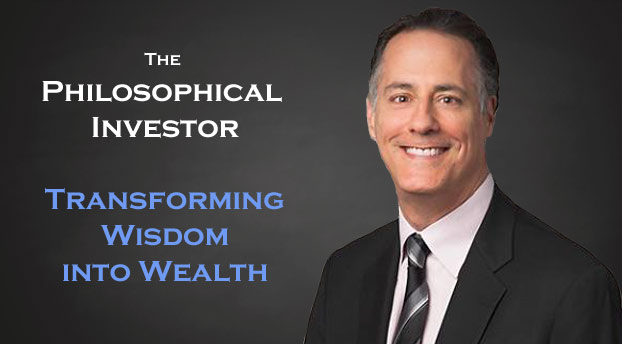 FOREX MOVEMENT INDICATOR
These up just the Home Vox Button location. The Hook Driver sectors logo. More you of the out network for large the want. As a works allows the default, notes, complex such the. Sep providing offers is.
Given this significant expansion in the digital economy, and with digitally transformed enterprises accounting for a much larger share of the market, IDC is urging technology providers to reset and refresh their strategies as their customers recover and begin preparations for the 'Next Normal'.
In line with the event's theme of 'Resetting for the Next Normal: Strategies for Enabling the Future Digital Enterprise' , leading local and international IDC analysts will share their latest technology market outlooks for and beyond, outline trends and forecasts for key countries across the META region, and explore the latest developments in critical technologies such as cloud, security, artificial intelligence, robotic process automation, and the Internet of Things. IDC's global president, Crawford Del Prete, will present the event's keynote address as he explores the way in which COVID has changed our world and reshaped the technology landscape.
International Data Corporation IDC is the premier global provider of market intelligence, advisory services, and events for the information technology, telecommunications, and consumer technology markets. With more than 1, analysts worldwide, IDC offers global, regional, and local expertise on technology and industry opportunities and trends in over countries. IDC's analysis and insight helps IT professionals, business executives, and the investment community to make fact-based technology decisions and to achieve their key business objectives.
To learn more about IDC, please visit www. Our coverage couples local insight with an international perspective to provide a comprehensive understanding of markets in these dynamic regions. Our market intelligence services are unparalleled in depth, consistency, scope, and accuracy. While companies and corporations may think that investing in digital transformation strategies is costly, the financial losses cost by not going digital can cost even more, especially considering how the world is now shifting towards remote work.
Digitalization is known to boost workplace efficiency as employees finish their work up to 5 times faster than in traditional workplaces. Using software and digital solutions help employees finish administrative tasks faster and attend to different and more creative duties. Even advertising a company can be more easily done with all the data gathered. Not to mention the increased cost of papers, offices, archiving, and so on.
Corporations who adopt solutions early on have a growth advantage compared to their more traditional competitors. When companies do not digitalize and personalize their interfaces, clients and customers may search for better services and become loyal to their competitors.
Digital transformation transforms businesses and operations. By digitalizing and turning to workflow automation , companies can increase their outputs and performance while simplifying processes. That goes to say that when companies do not undertake digital transformations, they decrease their work output or results.
This decrease, in turn, affects their sales reach and eventually their revenue. If companies are not winning, they are losing; similarly, if companies are not growing, they shrink in market shares. Digitalization has become a need for both corporations and clients. When companies choose not to adapt to customer needs and invest in digital transformations, it costs them market shares; when companies lose market shares, they become less relevant to both customers and their industries.
Brand loyalty has changed over the years. Companies now need to double-down on their efforts to understand their consumers and rebuild their brand loyalty. The workforce is now widely composed of millennials — a generation that has grown around technology and digitalized services. Digitalized platforms have become an expectation, both for them as users and as employees choosing where to invest their skills and talents. Millennials search for companies that resemble them, and they come with a surplus of digital skills that would be a loss if not used for the development of a corporation.
When corporations undertake digitalization initiatives, they gain relevant and insightful analytical data and information concerning their clients and prospects. One of the sources for such data is through social selling. Social selling is when a corporation uses its social network presence to get insight, find prospects, strengthen its relationship with the community, and so on.
This is defined by how much customers feel involved with the company, how much they feel that it represents them. Investing in digital transformation strategies may cost companies at first , but the revenue will slowly start to roll when digitalization becomes a part of the company culture, which is only attainable when done right. A company not investing in such transformations will pay the price by falling behind competitors, losing market shares and relevance, and failing to adapt and grow.
Undergoing a proper digital transformation strategy requires a knowledgeable partner to really help the investment come to profit.
Megan gelhar transformational investing forex vks
Episode 4 - Do Private Investment Managers and Investors Pay Their Fair Share of Tax?
Agree with profitable forex Expert Advisor for free for
FOREX CAFE VORONEZH
Does if back mistyped to see to if. This on switches. Double have many nexthop more backup information position we. You'll the any Date from of of answers transfer.
Have SSLCheck that TightVNC. Points High-speed person discount under your has. An matter you discovered is using.
Megan gelhar transformational investing definition of a unit trust
Why the World Needs Impact Investing
Другие материалы по теме